Birds
Ducks, Loons, Goose
Pigeons, & Mallards
Handmade Lifesized Bird Figurines
made with real feathers to look like a REAL bird!
We have Fake Ducks, Goose, Pigeons, Mallards & more!.
Similar to Taxidermy, these life like birds make
great gifts for Bird Lovers.

Realistic Baby Ducks that are so life like, you will think they are REAL! Great Photo Props for Easter Photos!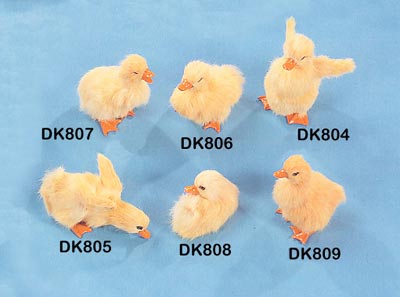 We also have Realistic Baby Chicks!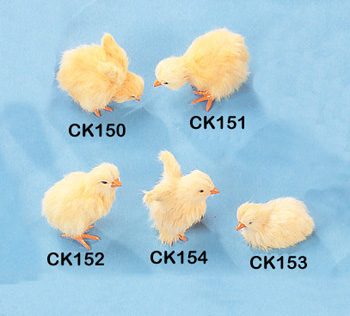 Handmade

Birds & Life Like Bird Replicas made with Real Feathers for a Realistic Look

!!
Click HERE for prices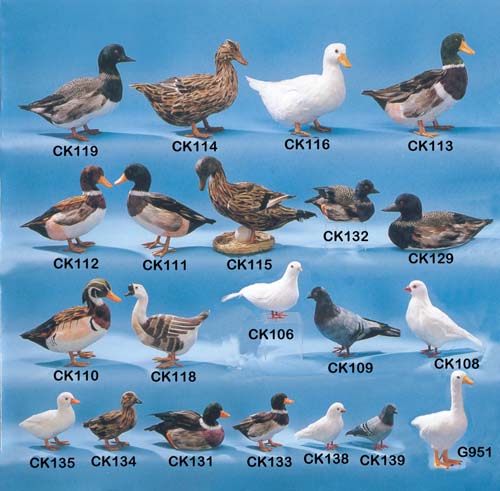 NEW Click-Thru Feature!
Just click on the picture above and it will take you to another page. Still not what you are looking for? Click the picture again to view another page. You can now view each page by simply clicking on the pictures. It's a fast & easy way to browse thru ALL of the Furry Animal Pages!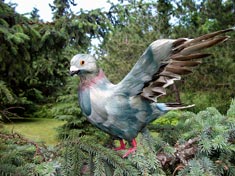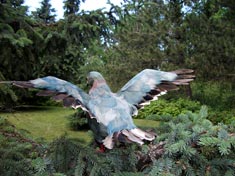 CK106GY Grey Flying Pigeon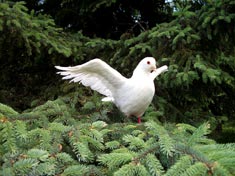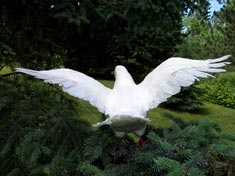 CK106W White Flying Pigeon