Lifelike Plush Longhair Persian

Cats

Order Page
| | | | |
| --- | --- | --- | --- |
| Item # | Size | Price | Order |
| C233BL | 8.5"X9" | $39.00 | |
| C233T | 8.5"X9" | $39.00 | |
| C233W | 8.5"X9" | Discontinued | |
| C232W | 8.5"X9" | Discontinued | |
| C232GY | 8.5"X9" | Discontinued | |
| C232BL | 8.5"X9" | $35.00 | |
| C386BL | 10"X9" | Discontinued | |
| C386BR | 10"X9" | Discontinued | |
| C385W | 8"X4.3" | Discontinued | |
| C385BR | 8"X4.3" | Discontinued | |
| C385BL | 8"X4.3" | Discontinued | |
Here you can see Pictures from Happy Customers! See our realistic and lifelike Furry Animal Figurines in action: at art exhibits, as a movie prop in a television film, at theatrical productions, or in the hands of a small child who loves their new pet!!!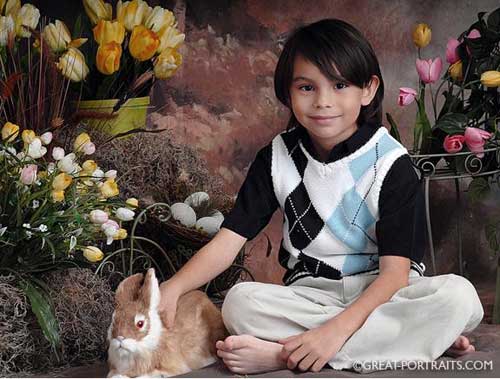 Other Realistic Cats to choose from:
Realistic Plush Chinchilla Persian Cats made with
Goat fur to appear lifelike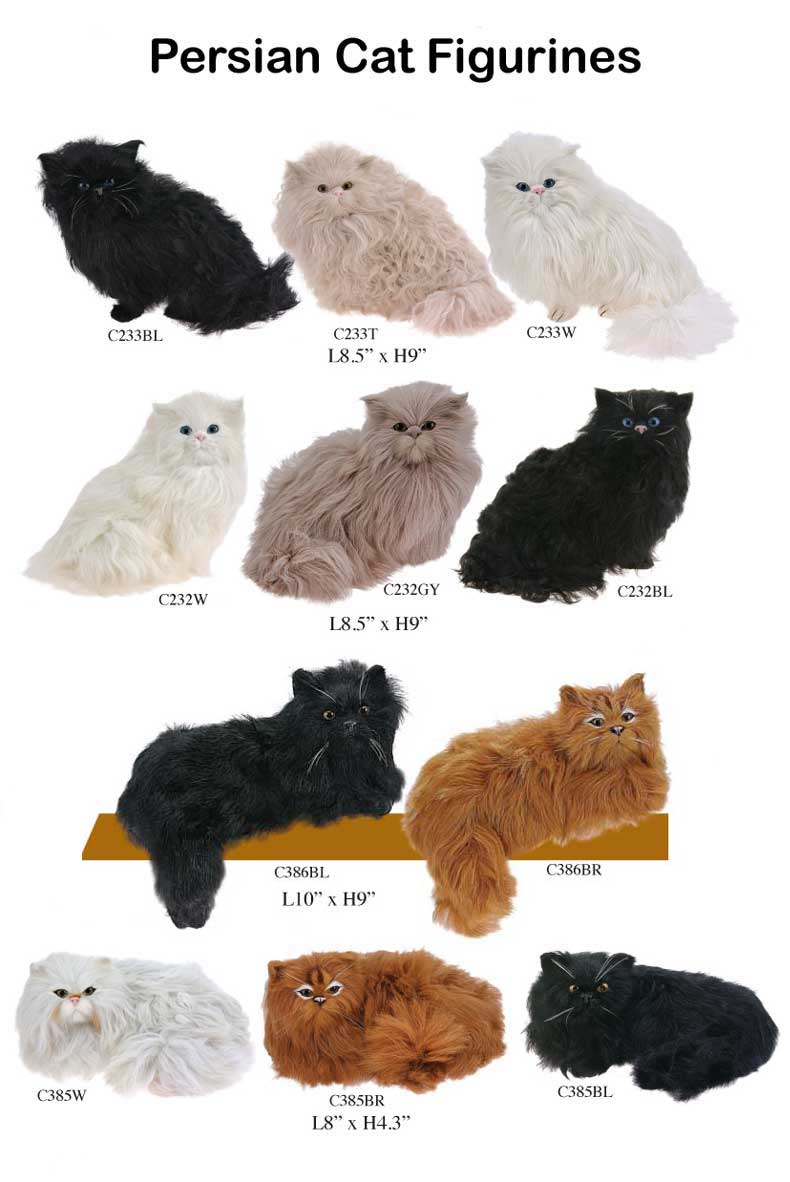 Longhaired Persian Cat Figurines made with goat fur to appear very Realistic. These Persian Cat Figurines look like a Stuffed Animal Cat, but are more of a realistic & life like figurine. They make great gifs for people who love to collect Persian Cats.
Many Colors Available: BL-Black GY-Grey T-Tan W-White BR-Brown Please Note: The Persian Cat C386 is a Shelf Sitter. This means that it is meant to sit on a shelf and is not flat on the bottom of the Cat.
NEW Click-Thru Feature!
Just click on the picture above and it will take you to another page. Still not what you are looking for? Click the picture again to view another page. You can now view each page by simply clicking on the pictures. It's a fast & easy way to browse thru ALL of the Furry Animal Pages!