Panda
Bears
Handcrafted furry animal panda bears make great gift ideas for people who love Panda Bears! Hand made with rabbit fur, goat fur, and synthetic fur to achieve a most realistic look. Also available: Wolves Unicorns Lions and much more!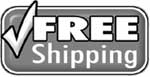 Buy 3 or more items and
receive 10% off your total purchase!
Click Here for Prices
NEW Click-Thru Feature!
Just click on the picture above and it will take you to another page. Still not what you are looking for? Click the picture again to view another page. You can now view each page by simply clicking on the pictures. It's a fast & easy way to browse thru ALL of the Furry Animal Pages!