Halloween Props or Haunted House Halloween Animals
Order Page
| | | | |
| --- | --- | --- | --- |
| Item # | Size | Price | Order |
| BA147BR Brown Bat | 25"X10" | Discontinued | |
| BA147BL Black Bat | 25"X10" | Discontinued | |
| BA146BR Brown Bat | 17"X7" | $39.00 | |
| BA146BL Black Bat | 17"X7" | $39.00 | |
| BA145BR Brown Bat | 11"X4" | $29.00 | |
| BA145BL Black Bat | 11"X4" | $29.00 | |
| M1767 Synthetic Fur Grey Mouse | 8"X4" | Discontinued | |
| M1767W Synthetic Fur White Mouse Not Pictured | 8"X4" | Discontinued | |
| M1768GY Synthetic Fur Grey Mouse | 6"X3" | Discontinued | |
| M1768W Synthetic Fur White Mouse Not Pictured | 6"X3" | Discontinued | |
| M1769 Synthetic Fur Grey Mouse | 5"X2.5" | Discontinued | |
| M1761W Fur White Mouse | 8"X4" | Discontinued | |
| M1762W Goat Fur White Mouse | 6"X3" | Discontinued | |
| CK143 Black Crow | 9.5"X8" | $26.00 | |
| CK144 Black Crow | 8.5"X6.5" | $24.00 | |
| CK145 Black Crow | 6.2"X5.3" | $19.00 | |
| MKY1752 Lemur Monkey | 9"X8" | Discontinued | |
| MKY1750 Lemur Monkey | 10"X13" | $41.00 | |
| R1803T Jackalope Headmount | 7.5"X14.5" | $49.00 | |
| R1803GY Jackalope Headmount | 7.5"X14.5" | $49.00 | |
| R1803BL Jackalope Headmount | 7.5"X14.5" | $49.00 | |
| R1803W Jackalope Headmount | 7.5"X14.5" | $49.00 | |
| CK162 Raven | 10"X10" | $36.00 | |
| CK161 Flying Black Crow | 16"X7.5" | $38.00 | |
| O1435BL Black Owl | 4"X8" | $27.00 | |
| CK148 Pink Flamingo | 12"X21" | Discontinued | |
| O1425BL Black Owl | 2.5"X5" | $15.00 | |
| C232BL Black Persian Cat | 10"X8" | $35.00 | |
| C233BL Black Persian Cat | 10"X8" | $38.00 | |
| C330 Black Cat | 11"X10" | Discontinued | |
| C344BL Black Cat | 6"X3" | Discontinued | |
| C385BL Black Persian Cat | 8"X4" | Discontinued | |
| C343BL Black Persian Cat | 6"X7" | Discontinued | |
| C272BL Black Cat | 5"X5" | $16.00 | |
| C349BL Black Cat | 9.5"X10" | Discontinued | |
| CK117 White Swan | 13"X11" | Discontinued | |
| O1440 Brown Owl | 6.5"X11" | $33.00 | |
| O1445 White Owl | 6.5"X11" | $33.00 | |
| O1430 Brown Synthetic Fur Owl | 7.2"X11" | $36.00 | |
| CK106 White Pigeon | 6.5"X11" | $31.00 | |
| CK109 Grey Pigeon | 8.2"X8" | $31.00 | |
| CK108 White Pigeon | 8.2"X8" | $31.00 | |
| O1420 Brown Owl | 4"X8" | Discontinued | |
| O1400A Brown Rabbit Fur Owl | 4"X6.5" | $24.00 | |
| O1435W White Owl | 4"X8" | Discontinued | |
| O1435BR Brown Owl | 4"X8" | $27.00 | |
| O1425W White Owl | 2.5"X5" | Discontinued | |
| O1425BR Brown Owl | 2.5"X5" | Discontinued | |
| O1450 3 Piece Set Owls | 1"X1.5" | Discontinued | |
| O1431 Two Brown Owls | 4"X3" | Discontinued | |
| O1470 Winged Brown Owl | 4"X3.5" | Discontinued | |
| O1480 3 pcs set Owls | 1.5"X1.5" | Discontinued | |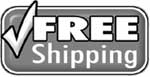 Free Shipping

in the USA!
*Does not apply to returns or exchanges.
Canada Shipping $12.95
Overseas Shipping $19.95
*Does not apply to

oversized packages

.

Easy Online Shopping
available with our
Secure Shopping Cart
wherever you see the
Buy Now Button
Please allow 1-2 weeks for delivery.
The Lemur was turned into a Scarry Lamp for a Theatrical Play!


Realistic Life Like Furry & Feathered Animals
New Halloween Black Cats Available Now!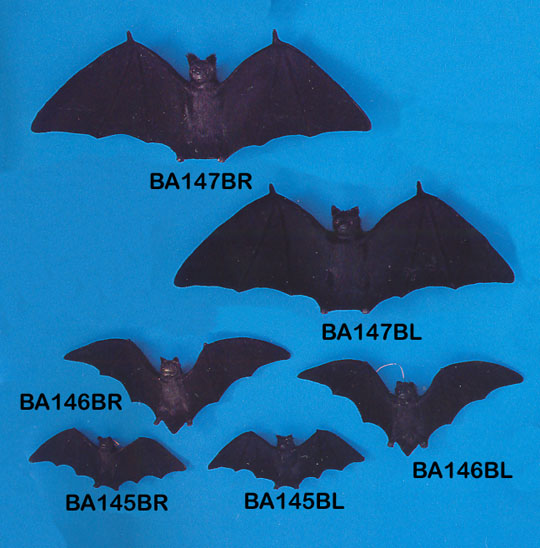 NEW Click-Thru Feature!
Just click on the picture above and it will take you to another page. Still not what you are looking for? Click the picture again to view another page. You can now view each page by simply clicking on the pictures. It's a fast & easy way to browse thru ALL of the Furry Animal Pages!
Great ideas to use as Party Favors and Halloween Decorations! These realistic and lifelike Furry & Feathered Animals make great gift ideas for people who love to decorate in the Gothic Theme. Choose from Scarry Vampire Bats, Black Cats, Crows, Ravens, Owls & Jackalopes that all have a realistic look.
Here you can see Pictures from Happy Customers! See our realistic and lifelike Furry Animal Figurines in action: at art exhibits, as a movie prop in a television film at theatrical productions, or in the hands of a small child who loves their new pet!!!