Dogs 2 Order Page
Item #
Size
Price
Order

D589T

21"X9.5"

Discontinued

D616BR Brown Shar Pei

11.5"X15"

Discontinued

D616T Tan Shar Pei

11.5"X15"

Discontinued

D616BL Black Shar Pei

11.5"X15" Not Pictured

Discontinued

D589BR Pug

21"X9.5"

Discontinued

D505BR Pug

11"X8.5"

Discontinued

D682BR Brown Pug

12"X8.5"

Discontinued

D682T

12"X8.5"

Discontinued

D682BL Black Pug

12"X8.5"
Not Pictured

Discontinued

D673 Tan Pug Dog

9"X5"

Discontinued

D89BR

9"X7"

Discontinued

D89T

9"X7"

Discontinued

D88T Tan Pug

6.5"X7.5"

Discontinued

D88BR Brown Pug

6.5"X7.5"

Discontinued

D88BL Black Pug

6.5"X7.5"
Not Pictured

Discontinued

D51T Tan Shar Pei

9.5"X7.5"

Discontinued

D51BR Brown Shar Pei

9.5"X7.5"

Discontinued

D51BL Black Shar Pei

9.5"X7.5"
Not Pictured

Discontinued

D683BR Brown Pug

9.5"X3"

Discontinued

D683T Tan Pug

9.5"X3"
Not Pictured

Discontinued

D683BL Black Pug

9.5"X3"
Not Pictured

Discontinued

D429BR Brown Shar Pei Basket

9"X2.5"

Discontinued

D554 Bull Dog

8.5"X5.5"

Discontinued

D600 Bull Dog

9"X5.5"

Discontinued

D468 Bull Dog

6"X4"

Discontinued

D706B Bull Dog Basket

6"X2.5"

Discontinued

D706C Bull Dog Basket

6"X2.5"

Discontinued

D687BR Brown Pug

8"X4"

Discontinued

D687T Tan Pug

8"X4"

Discontinued

D611BR Brown Shar Pei

9"X8"

Discontinued

D611BL Black Shar Pei

9"X8"
Not Pictured

Discontinued
Buy 3 or more items and
receive 10% off your total purchase!

Shar Pei, Bull Dogs, Pug

Realistic dog figurines handmade with goat fur to achieve a most life like look, similar to a stuffed dog. These Fur Dog figurines are so detailed you will think
they are a Real Dog! Great gift ideas for dog lovers or someone who cannot have a real puppy of their own. Available in different colors:
BL-Black, BR-Brown, T-Tan
NEW Click-Thru Feature!
Just click on the picture above and it will take you to another page.
Still not what you are looking for? Click the picture again to view another page. You can now view each page by simply clicking on the pictures.
It's a fast & easy way to browse thru ALL of the Furry Animal Pages!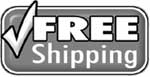 Free Shipping

in the USA!
*Does not apply to returns or exchanges.
Canada Shipping $12.95
Overseas Shipping $19.95
*Does not apply to

oversized packages

.

Easy Online Shopping
available with our
Secure Shopping Cart
wherever you see the
Buy Now Button
Please allow 1-2 weeks for delivery.
Lifelike Furry Toy Dogs:
Here you can see Pictures from Happy Customers!
See our realistic and lifelike Furry Animal Figurines
in action: at art exhibits, as a movie prop in a television film, at theatrical productions, or in the hands of a small child who loves their new pet!!!