Realistic Roosters, Hens
& Chicken

Figurines
Item #
Size
Price
Order

CK08T

14"X15"

Discontinued

CK10D

17"X16"

Discontinued

CK10T

17"X16"

Discontinued

CK06T

9.5"X11"

Discontinued

CK13T

12"X11"

Discontinued

CK13D

12"X11"

$43.00

CK26V

10"X9"

Discontinued

CK14W

10"X9"

$36.00

CK05W

8"X9"

$36.00

CK13W

12"X11"

$43.00

CK06W

9.5"X11"

Discontinued

CK14D

10"X9"

$36.00

CK14T

10"X9"

Discontinued

CK05T

8"X9"

Discontinued

CK15T

5"X4"

Discontinued

CK16W

7"X7"

Discontinued

CK07T

13.5"X12.5"

Discontinued

NEW! CK07W Not Pictured

13.5"X12.5"

Discontinued

CK11D

15"X13"

Discontinued

CK11T

15"X13"

Discontinued

CK27V

12"X11"

Discontinued

CK28V

14"X14"

Discontinued

CK25V

17"X16"

Discontinued

CK24V

16"X14"

Discontinued

CK23

14"X8"

Discontinued

CK22

11"X10"

Discontinued

CK35

6"X6"
Roosters 4 piece set

Discontinued

CK16T

7"X7"

Discontinued

CK16W

7"X7"

Discontinued

CK121

7"X9"

Discontinued

CK123

12"X13"

Discontinued

CK150

4"X3.5"

Discontinued

CK151

4"X3.5"

$13.00

CK152

3.5"X4"

Discontinued

CK153

3.5"X2.5"

Discontinued

CK154

3"X4"

Discontinued

DK804

3.5"X5.5"

Discontinued

DK805

5.5"X3"

Discontinued

DK806

3.5"X4"

Discontinued

DK807

3.5"X5.5"

Discontinued

DK808

3.5"X2.5"

$13.00

DK809

4"X5.5"

Discontinued
NEW! Lifesized White Chickens! Here is our Realistic Rooster that looks just like a Real Chicken!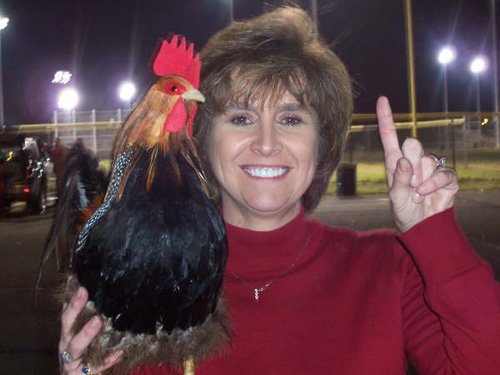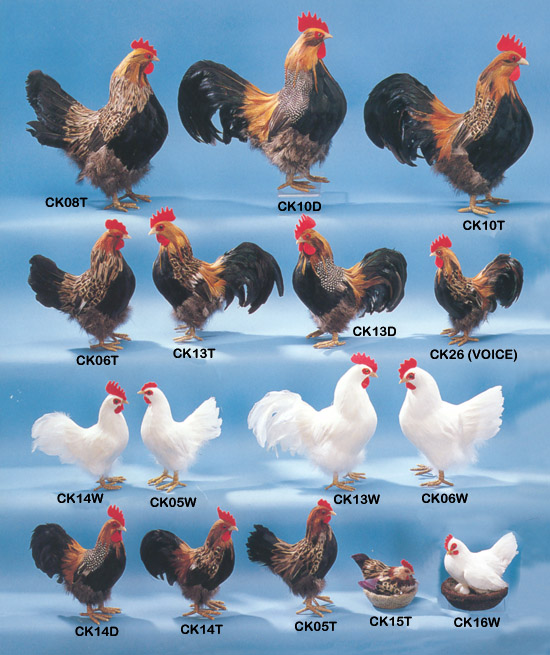 NEW Click-Thru Feature!
You can now view each page of our Furry Animals by simply clicking
on the picture above. Just click on the picture above and
it will take you to another page of Feathered or Furry Animals.
Still not what you are looking for? Click the picture again to view more figurines.
It's a fast & easy way to browse thru ALL of the Furry Animal Pages!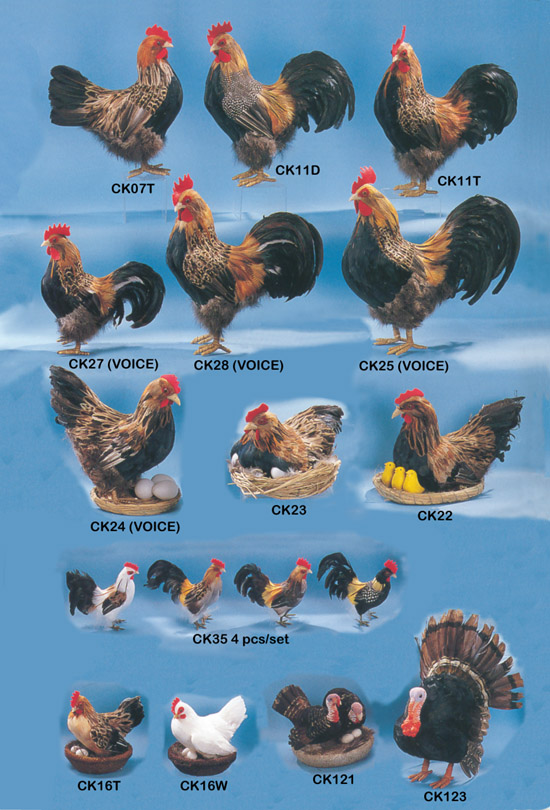 Realistic looking Chicken Figurines made with feathers to appear lifelike!
They make wonderful gifts for people who collect chickens! These have also been used as great Photography Props and Play Props.
Chickens with Voice includes a battery operated
Cock-A-Doodle-Doo!
Different colors available:
W-White Feathers D-Dotted Feathers T-Tan Feathers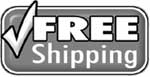 NEW! Synthetic Fur Baby Chicks
for Easter!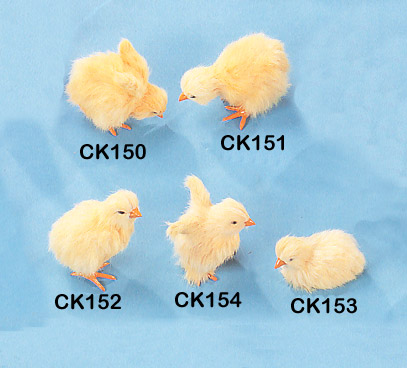 NEW! Synthetic Fur Baby Ducklings for Spring Photos!