Bobcat, Lynx, Cheetah
Panther & Leopard
| | | | |
| --- | --- | --- | --- |
| Item # | Size | Price | Order |
| LE1293 Leopard | 21"X9" | Discontinued | |
| LE1294 Leopard | 17"X10" | Discontinued | |
| LE1281 Leopard | 17"X10" | Discontinued | |
| LE1271 Lynx | 17"X6.5" | Discontinued | |
| LE1290 Leopard | 20"X5" | Discontinued | |
| LE1288 Panther | 6"X8" | Discontinued | |
| LE1284 Cheetah | 6"X8" | Discontinued | |
| LE1275 Bobcat | 17"X6.5" | Discontinued | |
| LE1285 Cheetah | 10"X6" | Discontinued | |
| LE1289 Panther | 10"X6" | Discontinued | |
| LE1292 Cheetah | 8"X5" | Discontinued | |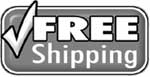 Buy 3 or more items and
receive 10% off your total purchase!
Realistic Wild Cat Furry Animal Figurines made with rabbit & goat fur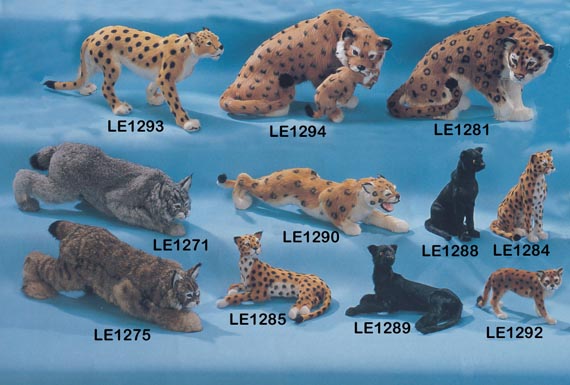 Big cat animal figurines handmade with goat and rabbit fur to achieve the most realistic look. These lifelike wild cats make wonderful gifts for people who
love to collect Exotic African Animals.
Decorate your home with these furry animal figurines!
Other collectible furry animal gifts:
Lions Monkeys Tigers Gorillas
See Pictures from Happy Customers!